Please click to see all of our properties available to buy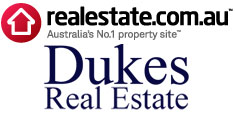 You have been saving and now its time to move into your own perfect property. Allow Dukes Real Estate to do the work for you. Please fill in your details and we will contact you via phone or email every time a suitable property becomes available.
If you want to sell then tell us about your beautiful property and we can come and appraise. This is a complimentary service to you. Just fill in this quick form and Dukes will contact you as soon as possible.
Tell us anything else that comes to mind. We welcome all of your comments.